Farting Survey Results
MEN'S RESULTS
Category I
Demographics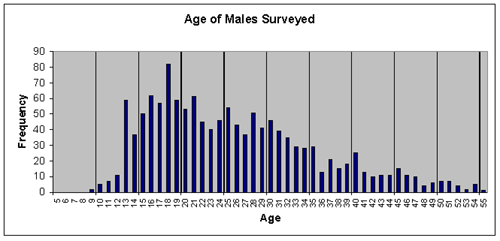 The majority of men surveyed were in their teenage years, or their 20s. The average age of men surveyed was 23.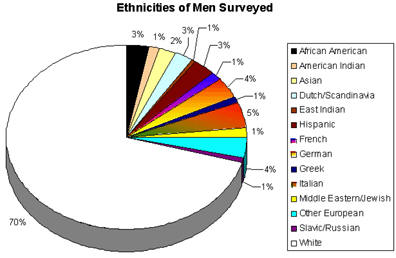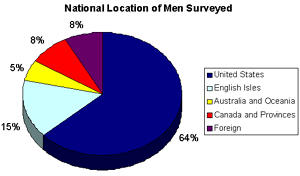 The large majority (70%) of men surveyed were White/Caucasian. The next largest groups were Italian, Other European and German. The large majority of men surveyed live in the United States. A large proportion of men live in the United Kingdom (and its surrounding islands), Australia, Canada. Results are available for men from each of these regions (except foreign).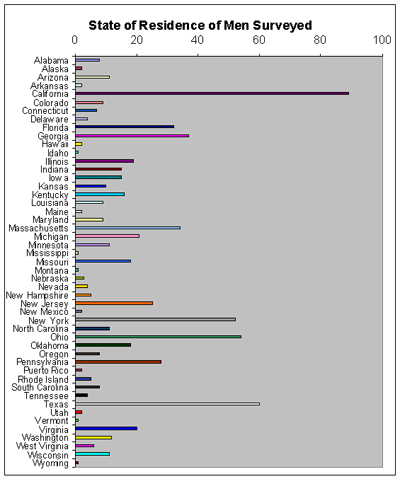 The men surveyed represented all 50 states except for North and South Dakota. A lot of the men surveyed live in California, Florida, Georgia, Massachusetts, New York, Ohio, Pennsylvania, and Texas. Results are available for these states alone.
Men's Results Home Next Category>>>
---
Questions about these results? Want us to research something fart related? Wanna suggest a question for us to add? Email Us!