Farting Survey Results
WOMEN'S RESULTS
Category XI
The Good Ol' Days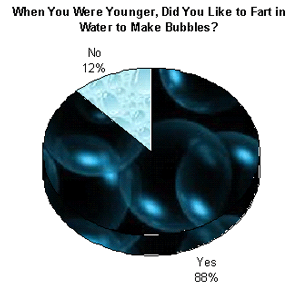 Most women liked to fart in the bathtub or pool to make bubbles.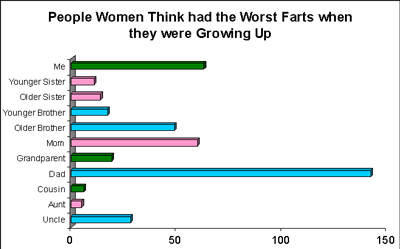 It appears that dads are notorious for having the worst farts. The next most common response was "me," indicating that they had the worst farts in the family.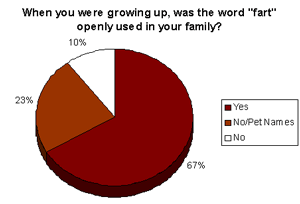 Of the women surveyed, two-thirds of women grew up in families that used the word "fart" freely. About a quarter of women had to use pet names to refer to farts, and 10% of women were not allowed to talk about farts at all.
<<< Previous Category Women's Results Home MAIN RESULTS PAGE
---
Questions about these results? Want us to research something fart related? Wanna suggest a question for us to add? Email Us!